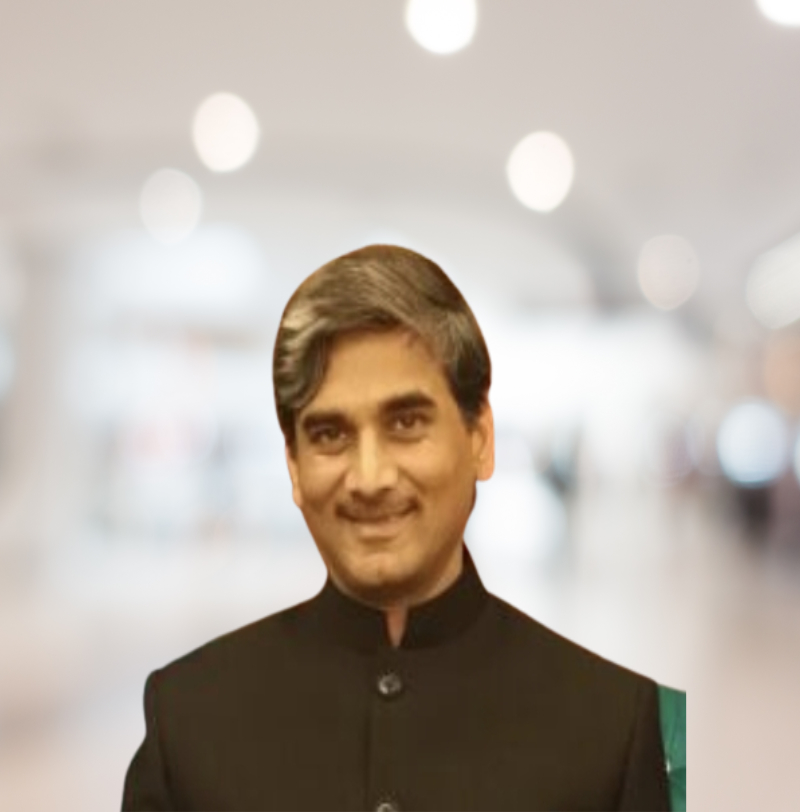 M.B.B.S
M.S.
D.N.B. (Gen. Surgery)
M.Ch. (Neurosurgery)
D.N.B. (Neurosurgery)
Spinal and Neurological Surgeon
Neuro surgery
Appointments / OPD Timings
| | | |
| --- | --- | --- |
| Tuesday | : | 06:00 PM - 08:00 PM |
Neurosurgery is a way of life by no means a mere profession.
He is working across the entire gamete of Neurosurgical Ethos (Microneurosurgery, Endoscopic neurosurgery, Stereotactic neurosurgery, Interventional Neurosurgery, Spinal surgery, Peripheral & Autonomic neurosurgery) across all age groups.
Innumerable surgical techniques, instruments and equipment have evolved during the pursuit of individualized, safe, effective care for the patients. Scarcity of resources have always been a stimulus to innovate.
We have used state of the art resources to ensure patient safety at maximum possible efficiency. Intraoperative imaging, intraoperative neurophysiology, intraoperative hormonal biochemistry has been a standard practice even before its introduction in India formally.
He is interested in Creative & regenerative neurosciences from the early medical school days.
The fascination of being able to decode and modulate genes and their codes, exploring them for a desired function, attempting to rectify a pathology & enhancing function, was a dream.
Steering the Totipotent stem cells towards differentiation into a desirable functional tissue, was another dream.
Neuromorphic computation and neuromorphic microchip development for development of artificial intelligence and Brain / neural computer interface is another area of interest.
Interest in Health Textiles (Medical and Smart textiles ) and preventive Health by Lifestyle Management have been enchanting pursuits.
My primary focus is optimal patient health, irrespective of the modality of management or the branch of medicine in question. I am extremely comfortable in using holistic approach to healing. The combined prowess of healing non surgical fraternities and Surgical principles is unimaginable. Innovation for health and Individualized care have held high appeal to me. It is a great learning experience much beyond what we usullay perceive from the eyes of an allopath.
Cross bonding of therapeutic modalities beyond the allopathic armamentation has evolved ingeniously. Holistic medicine, Yog, Tai Chi, Ayurved, Homeopathy, naturopathy, Acoustic Photo-bio modulation, Music and Sound, Armotherapy, colour, Acupressure, Acupuncture, Chiropractice & Osteopathy, Massages, marma therapy and Anthropophonetics, are a few of the promising modalities which have helped our patients. The list is ever expanding.
Currently he is at Mumbai, India in Breach Candy and Saifee Hospitals facilitating research, academic as well as clinical work.