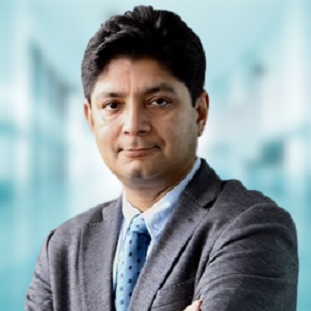 Urology
Robotic Surgery and Advanced laparoscopic Surgery for Prostate Cancer
Kidney cancer and Bladder cancer
Appointments / OPD Timings
| | | |
| --- | --- | --- |
| Wednesday | : | 10:00 AM - 12:00 PM |
Dr. Anup Ramani is a Uro-Oncological and Robotic Surgeon based in Mumbai and practices in Mumbai and Dubai.
He was the Joint Director of Uro-Oncology and Robotic Surgery in the Department of urology at the university of Minnesota, USA for 5 yrs.
He was also the Uro-Oncological Fellowship Director. Prior to this, he completed a four-year fellowship in Uro-Oncology at the Cleveland Clinic Foundation, USA.
He also completed a Robotic Surgery Fellowship from ITCAD, France.
He has been invited as faculty to over 10 countries to demonstrate surgery and has trained 12 fellows.
He completed his MCh from Sion Hospital, Mumbai university with a Gold medal in MCh examinations.
Dr. Ramani's Uro-Oncology Clinic, in Mumbai, India and in Dubai, is a world-class clinic dedicated to Uro-Oncological Disease. Having successfully performed over 2000 procedures to date, the clinic caters to patients from across the globe.
Dr. Ramani who is the Director of the Clinic, was Joint Director of Uro-Oncology at the University of Minnesota, USA, until recently & is a renowned expert on Prostate Cancer & Kidney Cancer.
He was a Fellow in Uro-Oncology at the Cleveland Clinic foundation and a Fellow in Robotic Surgery at IRCAD Hospital France. Dr. Ramani practices in Dubai at Welcare Hospital and also Consultant at Lilavati and Saifee Hospitals.
In Mumbai, He is the Robotic Surgeon at Asian Heart Hospital Robotic Surgery Center and the panel Uro-Oncological Surgeon at Breach Candy Hospital.
He has trained over 20 surgeons in Uro-Oncological Surgery.
Dr. Anup has published over 100 papers in international journals and has contributed book chapters in three Urology textbooks.
He has won the Best paper Award twice at the Annual Americal urological Society meeting.