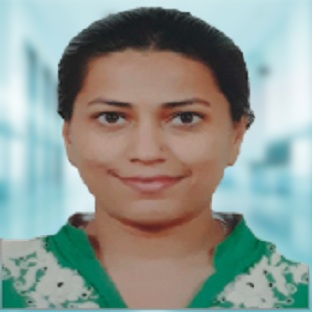 Appointments / OPD Timings
Book- Postgraduate Biochemistry Companion.
Cerebrospinal Fluid Adenosine Deaminase Activity: A Valid Ancillary Test for TubercularMeningitis. International Journal of Clinical Biochemistry and Research. 2016 Volume 3: Issue 2.
Serendipity: A Rare Discovery of Haemoglobin D-Iran in An Indian Female During Routine Antenatal Screening for β-Thalassemia. J Clin Diagn Res. 2015 Jul; 9(7): BD01– BD02.
Rosai-Dorfman disease. Int J Health Allied Sci 2015; 4:168-70.
Impact of subclinical hypothyroidism on iron status and haematological parameters. Annals of Pathology and Laboratory Medicine. Annals of Pathology and Laboratory Medicine.
Screening of sickle cell anemia and thalassemia in college students. Med J DY Patil Univ 2015;8:575-6.
Serum level of amylase and lipase chronic renal failure. IJRCD, 2015; Vol. 1(2): 66-68.
Screening of neonates for Glucose-6 -Phosphate Dehydrogenase deficiency in Adivasi area of Vasai Taluka. International Journal of Recent Trends in Science And Technology2015; 16(1): 20-21.
A rare case of ataxia telangiectasia with intracranial tumor CHRISMED Journal of Health and Research /Vol 1/Issue 2/Apr-Jun 2014.
Comparison of Vitamin B12 Levels In Gastritis With And Without H.Pylori. WIMJOURNAL, Volume No. 1, Issue No. 1, 2014.
Comparison of Serum Testosterone and Progesterone Levels in Surgical and Natural Menopause. Asian Pac. J. Health Sci., 2014; 1(3):238-243.
Screening of Neonates for Glucose-6 -Phosphate Dehydrogenase Deficiency. Pediatric Education and Research, 2014; 2(1) 15–17.
Comparison of Serum Estradiol levels in Surgical and Natural menopause IOSR Journal of Pharmacy and Biological Sciences (IOSR-JPBS) Volume 9, Issue 1 Ver. III (Jan. 2014), PP 65-67.
Comparative study of gonadotropin levels and clinical presentation in surgical and natural menopause International journal of medical research & health sciences Volume 3 Issue 1 (Jan- Mar).
Study of Serum Electrolytes by Flame Photometer and Autoanalyser Scholars Journal of Applied Medical Sciences (SJAMS), 2013; 1(6):972-974.
First Merit (UNIVERSITY TOPPER) in MD Biochemistry In Maharashtra University.
FIRST PRIZE – Paper presentation in Maharashtra Chapter AMBICON 2015, LTMMC, Sion, Mumbai.
Indian Academy of Pediatric quiz at Wardha level -third prize.
Scientific contributor at ACBICON 2013, 2014 for free oral and Award (Pitabus jamuna Burma Memorial) paper presentation respectively.
State level - 1st in Quiz in AMBICON 2015 (Maharashtra Chapter).
Award Paper presentation participation in AMBICON 2017.