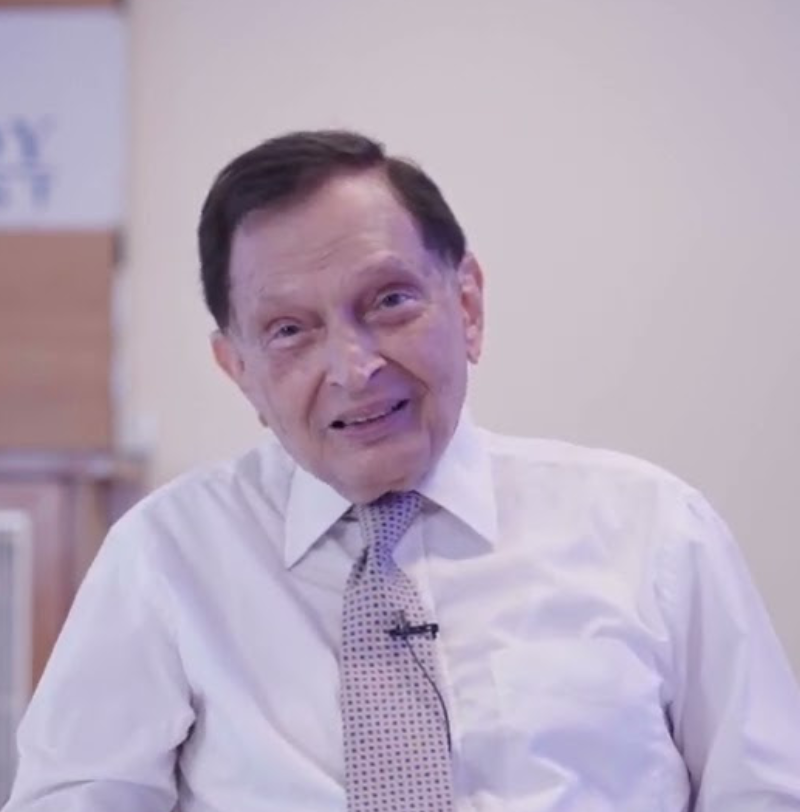 MD
FAMS
Master FCCP
D. Sc (Hon)
Appointments / OPD Timings
He is a Consultant Physician and Consultant-in-Charge of the Intensive Care Unit at the Breach Candy Hospital, from 1964 onwards.
Honorary Consultant Physician to the B D Petit Parsee General Hospital, from 1958 onwards.
He has appointed as a Consultant Physician to the Governor of Maharashtra in 1977.
He is an Emeritus Professor of Medicine, Grant Medical College & JJ Group of Hospitals, since 1989 onwards.
Several (over to 60) publications in International and National Journals – chiefly in Respiratory Medicine, Tropical Eosinophilia, Tetanus and Critical Care Medicine.
Many research papers read in India at National Conference and also in the West. Numerous recent research publications in peer-reviewed journals on Critical Care in India, Tetanus, Rabies, Pulmonary Eosinophilia, Ethical Problems in Medical Education, Occupational and Environmental Medicine.
Books
Diagnosis and Management of Medical Emergencies, 3rd Edition 1988. Oxford University Press (OUP).
Pulmonary Eosinophilia -Advances in Respiration Research, Vol. 7, 1975. (Publishers: S Karger, Basel, London, New York, Sydney).
Diagnosis and Management of Acute Respiratory Failure, 1979. OUP Tetanus, 1994.
Standard international monograph on Tetanus OUP.
Principles of Critical Care, 1995. A Standard work of reference in the country – the first book of its kind in India and among the very few in SE Asia. Jaypee Bros. 3rd Edition, 2014.
Man and Medicine – A History, 2000. The first monograph on the overall history of medicine in southeast Asia OUP.
Bedside clinics in Medicine, 2007 OUP.
The Forgotten Art of Healing and Other Essays, OUP.
Principles of Respiratory Medicine, 2010, OUP.
He has been Awarded as the Padma Bhushan for Contribution to Medicine in 1987.
Giants International Award for Excellence in Field of Medicine in 1992.
Medal and Oration at the first meeting of the Critical Care Society of India in Bombay, 1995.
Awarded the Dhanvantari Award by the Dhanvantari Foundation in 1996.
Awarded the Master Fellow of the American College of Chest Physicians in 1997 - This award has been given to only twelve individuals in the world in over 60 years since the founding of the College.
Awarded the Dr. B. C. Roy National Award for the year 2000 in the category of "Eminent Medical Teacher".
He is a recipient of Honorary Doctorate of Science (D.sc) by the Banares Hindu University in 2004.
Awarded "The Third Claris International Critical Care Achievement Award - 2005" by Critical Care Education Foundation during the 4th Indo-Australian Training Program in Critical Care Medicine held at Kolkata, December 2005.
Awarded "The Citizen of Mumbai" award by Rotary Club of Bombay, 2008.
He is an elected Fellow of the Royal College of Physicians of London in 1998, and also, Elected Fellow of the American College of Physicians in 2000.