Contact Info
Ground Floor, Breach Candy Hospital Trust, 60-A, Bhulabhai Desai Road, Mumbai - 400026.
DEXA or BMD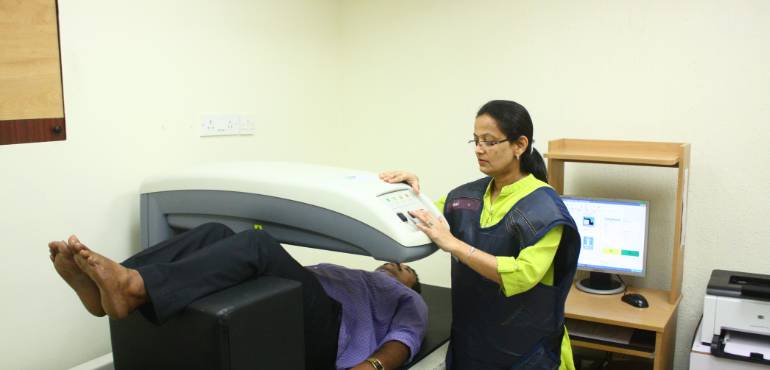 About DEXA or BMD
DEXA (DXA) scans are used to measure bone density or the strength of the bone. Additionally it can also assess BMI and whole body fat analysis can be performed.
Breach Candy Hospital Trust utilizes Horizon WI by Hologic machine.
In India due to a predominant vegetarian diet leading to a deficiency of vitamin D we are at high risk of osteopenia and osteoporosis. Osteoporosis means porous and weak bones, which are prone to fractures. Osteoporosis and osteopenia can be easily detected by DEXA and treatment initiated by a regular screening by DEXA scan.
It is very important to measure bone density in postmenopausal women and for those under certain medications such as corticosteroids, immunosuppressive, chemotherapy which decrease the bone density.
Preparation
No special preparations are needed before having a DEXA scan.